Streamwood Hyundai Elantra
GREGORY HYUNDAI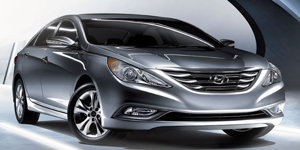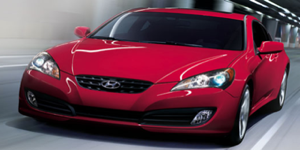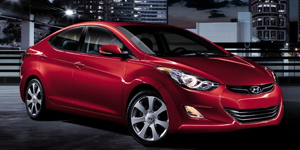 GREGORY HYUNDAI concedes that its immense success as the leading Hyundai dealership in Chicagoland can largely be attributed to its noteworthy, award-winning products, its committed and experienced staff and its trustworthy and reliable customers. The America's Best Warranty program has changed how Hyundai customers regard their vehicles and it's altered how Hyundai builds them! Hyundai has also made a measureable contribution to improving the selections for the American car buyer. Hyundai has initiated the Drive Defects to Zero plan in order to guaranty that we deliver vehicles deserving a 10-year warranty. Our dedicated team of Hyundai engineers is responsible for ascertaining any flaw, no matter how insignificant, and repairing it before it reaches you – the consumer. The America's Best Warranty is a guarantee from Hyundai to support the highest degree of quality, dependability and reliability. It's also another reason to pick GREGORY HYUNDAI. It's quite simple to understand why Streamwood customers, who are looking to buy a vehicle, are selecting GREGORY HYUNDAI.
Streamwood Hyundai Sonata
Streamwood, Illinois residents know that GREGORY HYUNDAI is a smart choice for them. Located 29 miles northwest of Chicago, Streamwood is in Cook County. The village has a total population of 39,892 people. The median household income in Streamwood is $88,254, and the median home value is approximately $209,380. Streamwood, along with Bartlett and Hanover Park is one of three communities that make up the "Tri Village" area. The village has an award winning park district, with numerous recreation centers and parks. The newer subdivisions and neighborhoods tend to have more parks, but the village has done well with overall distribution. In the workforce, 92% of the citizens drive alone in their vehicles to work. Of these commuters, the greatest number, or 75%, drives between 15 and 59 minutes to work, a round trip of around a half hour to almost two hours. This is, yet, another very good motive for Streamwood residents to seriously consider the prospects of investing in a fuel-efficient Hyundai at GREGORY HYUNDAI.
Streamwood Hyundai Dealer
GREGORY HYUNDAI is repeatedly recognized as the leading dealership in the Chicago area. It isn't easy to attain that kind of recognition in the automotive industry, however, when your product is the Hyundai brand, it is easy to see how to arrive at the top and remain there. For the past 31 years, The Car Book has selected vehicles for the "BEST BETS" honor, based upon how well the vehicles respond to the safety and performance needs of consumers. The nine key categories, in which the "BEST BETS" vehicles are rated, are: crash tests, safety features, rollover, preventative maintenance, repair costs, warranty, fuel economy, complaints, and insurance, with the heaviest emphasis on safety. Genesis and Sonata, two of Hyundai's models, were named as "BEST BETS" because they not only meet customers' expectations in safety and performance, but they eclipse them! Why not swing on in to GREGORY HYUNDAI'S showroom today to find your very own "BEST BET"!
Streamwood Hyundai Dealer | Hyundai Streamwood Dealership | Hyundai Sonata Streamwood | Streamwood Hyundai Dealership