Evanston Hyundai Elantra
GREGORY HYUNDAI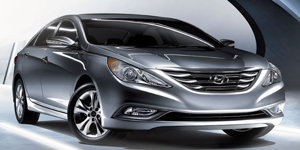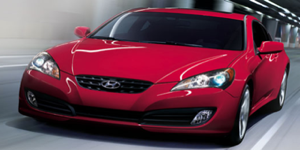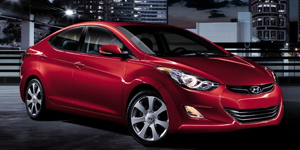 is Chicago's leading local Hyundai Dealer. We offer unequaled service and products to Chicagoland and the surrounding areas. Hyundai's sales momentum continues to soar as more and more consumers become aware of our great products, high quality, the industry's best warranty and unrivaled dealership experience. Twenty eleven is Hyundai's 25th anniversary in the United States. This year is shaping up to be one of Hyundai's most successful years in its history as the company boosts its market share to almost five percent. Furthermore, Hyundai is projected to become the first automaker to reach a corporate average fuel economy (CAFÉ) rating of at least 50 mpg by the year 2025 for its lineup of passenger cars and light-duty trucks. With GREGORY HYUNDAI, finding the new Hyundai of your dreams is easy. Our first-class financing packages and attractive Hyundai factory incentives will have you on the road in no time.
PRICE ASSURANCE Well beat any deal on any Hyundai or pre-driven vehicle
LOWER SALES TAX 7% sales tax & no county tax (Cook County residents slightly higher)
COURTESY LOANERS available by appointment
FREE VIP PICK-UP & DELIVERY at home/work or COURTESY SHUTTLE
EARLYBIRD/NIGHT OWL drop off services & 24-HOUR TOWING SERVICE
Evanston Hyundai Sonata
Evanston, IL is a suburban municipality located 10 miles north of downtown Chicago, bordering Chicago on the south, Skokie to the west, and Wilmette to the north. It is one of the North Shore communities that adjoins Lake Michigan. With approximately 38,111 households in Evanston, Illinois, representing a population of 71,313 persons, there are about 60% of workforce members who spend anywhere from one to two hours commuting to and from work. With that kind of time spent on the road commuting to work, and with the rising cost of fuel, these Evanston workers could really benefit from owning a Hyundai vehicle that gets outstanding mileage. It makes sense that they would want to look over the outstanding inventory available at GREGORY HYUNDAI and make the decision to lower their auto expenses so that they will begin to see more of their paycheck each week. .
Evanston Hyundai Dealer
GREGORY HYUNDAI offers you more bang for your buck! We are ready to serve all of your automotive needs. Whether you are looking for a brand new Hyundai or a pre-owned vehicle, stop by our dealership and view our impressive inventory in stock. Now is a good time to shop because rates are still at record lows. Even with a less than perfect credit score, you may still qualify for low APR financing and be able to save thousands of dollars. We will be only too happy to help you select the model that is right for you and your family. Our professionals at GREGORY HYUNDAI are eager to assist you in getting the car you want at the price you can afford. Call or visit us today to find out more about Chicago's most competitive Hyundai dealer. Your satisfaction is our main focus.