Bloomingdale Hyundai Elantra
GREGORY HYUNDAI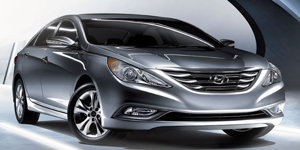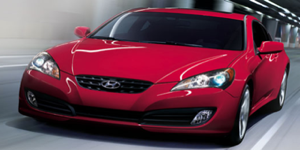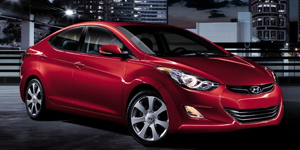 GREGORY HYUNDAI'S is recognized as Chicagoland's premier Hyundai dealership. This honor is predominately due to our extraordinary products, staff and customers. We've been responsible for placing thousands of people behind the wheel of the vehicle they wanted, at the price they wanted, with absolutely not one ounce of aggravation. GREGORY HYUNDAI encourages its customers to take advantage of its competitively-priced, suburban-driven, pre-owned vehicles. The Hyundai brand continues to rack-up awards - securing the No. 1 spot in the automotive category in the 2011 Customer Loyalty Engagement Index! Brand Keys, the world's only research consultancy firm, has studied customer loyalty and, as a result, provided brand-equity measures that accurately predict future consumer behavior. Hyundai is rated as the highest ranked brand in the automotive category for the second year in a row! These are just a few of the justifications to choosing GREGORY HYUNDAI over its competition. It's easy to understand why Bloomingdale customers prefer GREGORY HYUNDAI.
Bloomingdale Hyundai Sonata
Bloomingdale, Illinois is a village in DuPage County, Illinois, approximately 25 miles west of Chicago. Originally a Cook County settlement, it was annexed by DuPage in 1839 and incorporated as a village later that year. Stratford Square Mall is the largest of Bloomingdale's shopping centers. It contains five major department stores and more than 150 specialty shops and restaurants. Once a small town community, Bloomingdale experienced a great surge in growth beginning in 1975. With careful planning and an eye to preserving the quality of life one finds in the small town setting, today's Bloomingdale boasts beautiful homes, well-designed neighborhoods, quality schools, extensive open space, outstanding village services and a broad retail base. It has a country-like environment carefully integrated with commercial, office and retail development. The Village of Bloomingdale has a population of 22,808 with approximately 8,526 households. The median household income is $78,665 and the median house value is $299,302. Currently, 91% of the workforce drive their own vehicles to and from work. Of these commuters, 71% drive between 30 minutes to two hours to and from work. This is certainly sound reasoning supporting Bloomingdale residents investing in a fuel-efficient Hyundai at GREGORY HYUNDAI.
Bloomingdale Hyundai Dealer
The Car Book has selected vehicles for the "BEST BETS" honor for the past 31 years, based upon how well the vehicles respond to the safety and performance needs of today's consumer. Hyundai has two models – Genesis and Sonata – named as "BEST BETS." These two models not only meet customers' expectations in safety and performance, but they exceed them! These "BEST BETS" Hyundais have been rated in nine key categories: crash tests, safety features, rollover, preventative maintenance, repair costs, warranty, fuel economy, complaints, and insurance, with the heaviest emphasis on safety. Not just any vehicle is able to attain this pinnacle in the automotive industry. However, when you have a product like the Hyundai brand, it is easy to understand how to reach the summit and remain there. To discover which Hyundai model is your "BEST BET," stop by GREGORY HYUNDAI today.
Bloomingdale Hyundai Dealer | Hyundai Bloomingdale Dealership | Hyundai Sonata Bloomingdale | Bloomingdale Hyundai Dealership