Libertyville Hyundai Elantra
GREGORY HYUNDAI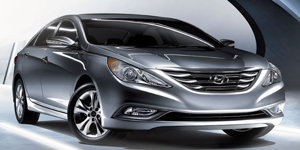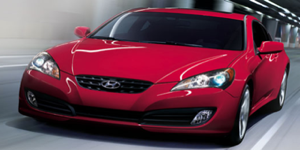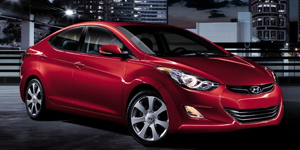 GREGORY HYUNDAI is Chicagoland's premier, full-service, Hyundai automotive dealership. Our ongoing success is attributed to our outstanding professional staff and skillfully-trained personnel. GREGORY HYUNDAIs tradition is built upon earning the trust of our loyal clients. Our Hyundai owners have come to rely upon our experts for all of their automotive needs and customer service. In addition to serving the Chicago community for over 25 years, and having the most exceptional inventory in the region, we provide numerous other incentives for our Chicago customers who visit us. Just a few of the reasons to choose GREGORY HYUNDAI
PRICE ASSURANCE Well beat any deal on any Hyundai or pre-driven vehicle
LOWER SALES TAX 7% sales tax & no county tax (Cook County residents slightly higher)
COURTESY LOANERS available by appointment
FREE VIP PICK-UP & DELIVERY at home/work or COURTESY SHUTTLE
EARLYBIRD/NIGHT OWL drop off services & 24-HOUR TOWING SERVICE
Libertyville Hyundai Sonata
Our neighbors in Libertyville know why a Hyundai choice is a smart choice. Libertyville is a lovely, affluent northern suburb of Chicago. It is located in Lake County, 5 miles west of Lake Michigan on the Des Plaines River. In 2007, Libertyville was named the 52nd best place to live in the U.S. by CNN Money Magazine. There are 22,261 people living in Libertyville with approximately 8,524 households and about 16,636 vehicles. The average household income in Libertyville is $142,863. Of the Libertyville workforce, it takes 66% of them, anywhere from 30 minutes to two hours to travel to and from work. With the ever-increasing costs of fuel, the people in Libertyville have an even greater rationale to drive a gas-efficient vehicle like a Hyundai.
Libertyville Hyundai Dealer
GREGORY HYUNDAI has consistently been the leading dealership in the Chicagoland area. Residents have come to rely upon them for the best buys and greatest fuel-efficiency. Hyundai now offers 12 distinct cars and crossovers with more on the horizon. As your full-service Hyundai dealership offering sales, service, and parts for new and used Hyundai cars, SUVs, and crossovers, GREGORY HYUNDAI has assisted thousands of people get into the vehicle they want, at the right price. Furthermore, our vehicles have a reputation of responding to both the safety and performance needs of todays consumer. Another major reason to purchase a Hyundai is the fact that for the second year in a row, Hyundai has scored the highest levels of loyalty in the automotive category, taking the Number 1 Spot in the Customer Loyalty Engagement Index. As a result, it is no surprise that Hyundai sales are on the rise again over last year. If you are in the market for reducing your costs at the pump and buying a reasonably-priced vehicle that is at the top of the line, call your friendly representative at GREGORY HUYNDAI, today.